ÂGE :
35 ans (05/06/81)
SURNOM :
Jay
STATUT :
A la reconquête d'un coeur qu'il a brisé. Papa d'un petit bonhomme nommé Daniel, âgé de 1 an, qu'il ne voit qu'un weekend sur deux.
MÉTIER :
Rédacteur en chef sur le départ @ ABC Radio. Philanthrope, président de la fondation Oliver Keynes pour jeunes en détresse. Ambassadeur WWF et SANE. Occupé, très occupé.
LOGEMENT :
a récemment emménagé au #98 Bayside après cinq ans passés à Logan City
POSTS :
14015
POINTS :
1420
ORIENTATION SEXUELLE :
Je n'aime que ma moitié.
PETIT PLUS :
Anglais, né à Londres. Fils de Lord, et l'est lui-même. ≈ A recueilli deux chiens abandonnés: Ben, un golden retriever, et Milo, un teckel. ≈ Végétarien. ≈ N'aime pas le surplus de technologie ≈ Grand passionné d'art. Il est peintre et mécène. ≈ Sanguin, ses poings dépassent parfois sa pensée ≈ Sait cuisiner et adore ça. ≈ Diagnostiqué borderline il y a un an, sous traitement à la demande du juge suite à sa condamnation pour violences domestiques (nov.2016) dont il a aussi écopé de six mois de sursis ≈ S'est fait tatouer la date de naissance de son fils sur l'omoplate gauche.
---
UN RP ? :
Pas dispo pour le moment.
RPs EN COURS :
Joamie #100
-
Joamie (v.a) #2
-
Jamirene #2
-
Ida
-
Ginny
-
[6/6]
~ joamie ~
Oh I'm sorry I broke it. Never forgive me. Your love is the hopeless light that I need to remind me I'm living and that I still need it. You pulled me together with blood and soft stitches. You're proof that I'm breathing and that I still need to be loved and to hear you whisper to me « you're enough ». Well I'm a self-centered writer, loving myself to sin. Stay away from me, don't find a way to get in. I care only for art and career so scared of death that I try to leave part of me here. I am lonely, lonely in the fact that I need to be loved and told I am deserving. We let us be, just to be. Isn't that all we should need ? But the truth is I need you to tell me I'm worthy of all this great living that I've been doing. And I'm sick of the silence greets me when I go to bed, and the waking in a cold sweat. After all I'm an artist and I've still got songs in me yet, and I'm frightened, frightened to death you'll forget. Don't forget. Don't forget me…
RPs EN ATTENTE :
James #3 - Madison #5 - Gabriella #3 - Jonathan
RPs TERMINÉS :
Beaucoup trop.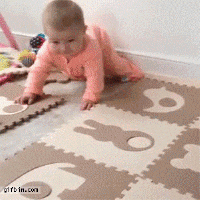 ---
PSEUDO :
loonywaltz
AVATAR :
luke evans
CRÉDITS :
loonywaltz
DC :
lou aberline & benjamin brody
INSCRIT LE :
27/03/2015