ÂGE :
quarante ans - (27.01.1980)
SURNOM :
wyatt. c'est très bien, t'amuse pas à lui trouver un surnom débile.
STATUT :
célibataire, elle a pris la carte du coeur et le reste avec.
MÉTIER :
écrivain pour le style, pigiste parce qu'il faut bien se nourrir
LOGEMENT :
au #623 water street avec la première des emmerdeuse comme colocataire aka sa soeur
POSTS :
350
POINTS :
440
ORIENTATION SEXUELLE :
J'aime tout le monde.
PETIT PLUS :
aîné de la famille Parker, il sera à jamais le grand frère bien trop protecteur △ passionné de littérature depuis toujours, il ne sort jamais sans un livre ou deux △ fume comme un pompier △ a fait dix mois de prison pour couvrir sa sœur △ parle couramment français △ ne sait pas s'exprimer sans lâcher une insulte △ laisse une femme lui piétiner le cœur depuis des années...
---
UN RP ? :
Où tu veux quand tu veux.
RPs EN COURS :
WYRIANE #3
△ when we were young we were the ones, the kings and queens oh yeah, we ruled the world. we smoked cigarettes man no regrets. if i was dying on my knees, you would be the one to rescue me and if you were drowned at sea, i'd give you my lungs so you could breathe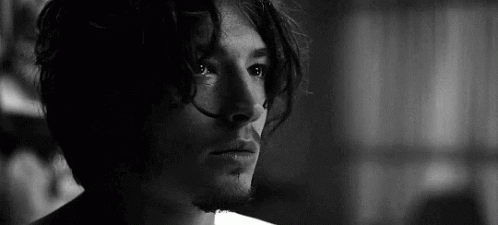 YELALIAH
△ through the wind down to the place we used to lay when we were kids. memories of a stolen place, caught in the silence. an echo lost in space, it comes and goes in waves
WINNY #3
&
WINNY #4
△ she's the silver lake queen. she's a lucid dream, a gin martini and nicotine fiend. she's a dark soul with a heart of gold got me jumping up whenever I'm told
RPs TERMINÉS :
Winny #2
›
Martin
›
Elise #1
›
Wyriane #2
›
Hospital
›
Winny #1 (fb)
---
PSEUDO :
paindep.
AVATAR :
orlando bloom.
CRÉDITS :
(avatar) tearsflight - (ub) loonywaltz - (icons) pinterest
DC :
cian, shiloh, bailey & loan.
INSCRIT LE :
21/01/2020