ÂGE :
32 ans (15/04)
SURNOM :
aucun n'est approuvé par l'église.
STATUT :
l'homme de sa vie blanchit du fric pour lui offrir un mariage digne des Kardashian : bien sûr qu'elle s'éclate.
MÉTIER :
auteure doublement éditée, commence à jouer dans la cour des grands maintenant qu'elle a une asSiSTanTe qui gère ses révisions de manuscrits. rédige les mots derrière les mélodies de Jet, aussi.
LOGEMENT :
tantôt au #623 water street avec le pire merdeux de l'univers aka son parfait grand frère, mais de plus en plus souvent à la Serre au #04 victoria avenue à faire de la vie de coccodrillo un enfer.
POSTS :
4527
POINTS :
450
GENRE :
Je suis une femme
ORIENTATION SEXUELLE :
Je n'aime que ma moitié.
PETIT PLUS :
S'attache très rarement, très difficilement. ▲ Préfère de loin passer du temps seule qu'entourée. ▲ A mis au monde un suppôt de Satan, Abel Williams premier du nom (17/02/2021). ▲ Malgré les apparences, elle a vraiment à cœur le peu de personnes qui l'entourent. ▲ Aucun diplôme, elle a quitté l'école sur un coup de tête. ▲ Son premier livre réécrit la fin d'histoires d'amour bousillées, son second romance les lendemains matins et leur walk of shame attitré.
---
UN RP ? :
Seulement si nous avons un lien.
RPs EN COURS :
Ariele #4
▲
Arilie #1 (fb)
▲
Arilie #4
▲
Willer #48
▲
Willer #47
▲
Bffs #6
▲
Sasha
▲
Ariet #19
▲
Enoch (fb)
▲
Parkwell #4
▲
Witches & Megara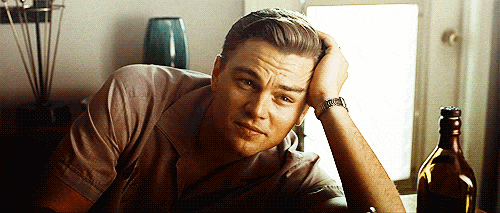 WILLER -
gold on your fingertips, fingertips against my cheek. gold leaf across your lips, kiss me until I can't speak. gold chain beneath your shirt, the shirt that you let me wear home. gold's fake and real love hurts ;
but nothing hurts when we're alone.
PARKERS -
all these blessings all these burns, we're godless underneath the covers. search for pleasure search for pain, we unfurl our flag, ruthless. black heart why would you offer more?
ARIETOCALYPSE -
dead-end girl for a dead-end guy, now your life drains on the floor. don't utter a single word ; should have seen the end a-comin' on, a-comin'. i'll be seeing you again, i'll be seeing you in Hell. die, die, die my darling.
ARILIE -
busy talkin' to this guy when i see outta the corner of my eye... look who's here, how you doin'. why don't you tell me who let you in? what do i have to do to get rid of you?
who invited you?
PARKWELL -
just a second it's my favorite song they're gonna play and i cannot text you with a drink in my hand, eh? you should've made some plans with me, you knew that i was kinda free.
+ Ariane
insulte
en #770737 +
RPs EN ATTENTE :
HALSER -
uc
ARYDE -
we could get lost like I've never been told. spin me all the way around & don't say it doesn't matter. that doesn't have to make it through the night ; two wrongs don't have to make a right.
RPs TERMINÉS :
Lysander
▲
Jamie
▲
Tad (fb)
▲
Rose #1
▲
Debra
▲
NYE
▲
#teambaston
▲
Jamie #2
▲
Thea
▲
Team GQ
▲
AAP
▲
tadriane #2
▲
Nino
▲
Kane (fb)
▲
Vittorio (fb)
▲
Cole
▲
Charlie
▲
Liam
▲
tadriane #3
▲
TC #3
▲
Marianna
▲
Paramore
▲
Vittorio #1
▲
Clara
▲
Liam #2
▲
St. Pat
▲
Mickey
▲
Jamie #3
▲
Chariad
▲
Edward
▲
Sage
▲
Tadriane #4
▲
Aria #1
▲
Vittariane #2
▲
Owen #2
▲
Gaïa
▲
Joey
▲
Marius
▲
Levriane #1
▲
Kariane #3
▲
Karvisher
▲
tadriane #5
▲
#teamapero
▲
kariane #4
▲
levriane #4
▲
kane's bd
▲
Asher#2
▲
Karvi #2
▲
Kariane #5 (fb)
▲
Kariane #6
▲
Kariane #2
▲
Levriane #2
▲
Arfie #1 (&Jules)
▲
Vittariane #3
▲
Kariane #8 (fb)
▲
Kariane #7 (fb)
▲
Levriane #6
▲
Hassan (fb)
▲
Levriane #7
▲
Karvi(sher) #4
▲
Kariane #9
▲
Auden (fb)
▲
Alex (fb)
▲
Levriane #8
▲
Owen #3
▲
Ariet #1 (fb)
▲
Levriane #3
▲
Levriane #5 (fb)
▲
Caelan #1
▲
Ariet #2
▲
Kariane #10
▲
Kariane #11
▲
Levriane #9
▲
Levriane #10
▲
Arfie #2 (fb)
▲
Levrigrath
▲
Jill
▲
Joey #2
▲
Tim
▲
Ariet #4
▲
Freya
▲
Charlevriane
▲
Jules
▲
Ariwen #4
▲
Tob (fb)
▲
Ariel
▲
Jameson
▲
Cían
▲
Nino (fb)
▲
Tim #2
▲
Levriane #11
▲
Ariet #3 (ua)
▲
Hugogogo (fb)
▲
Willer #1
▲
Ariet #6
▲
Ariet #5 & Carter (fb)
▲
Willer #2
▲
Ariet #8
▲
Ariet #9
▲
Willer #3
▲
Ariet #7 (fb)
▲
Ariet #10
▲
Ariet #11
▲
Willer #6
▲
Swann #2
▲
Amos
▲
Chaos
▲
Ash & Jet (fb)
▲
Léo
▲
Robin (df)
▲
Lucia #2
▲
Ivy
▲
Hugogogo #2
▲
Halsey
▲
Willer #10
▲
Willer #11
▲
Arietocalypse #13
▲
Willer #13
▲
Clyde (fb)
▲
Amos #2
▲
Willer #14
▲
Willer #17
▲
Willer #5
▲
Willer #7
▲
Louisa
▲
BFFs
▲
Auden #8
▲
Willer #16
▲
Willer #21 (fb)
▲
Rae
▲
Willer #22
▲
Mummiller #26 (ua)
▲
Mummiller #27 (ua)
▲
Mummiller #29 (ua)
▲
Mummiller #30 (ua)
▲
Mummiller #31 (ua)
▲
Swariane #3
▲
Cool & the gang #3
▲
Wyriane #3
▲
Ariam #2
▲
Ariam #1 (fb)
▲
Team chaos #4
▲
Ariet #17
▲
Jill #2
▲
Willer #37
▲
Willer #41
▲
Halsey
---
AVATAR :
rose leslie baby
CRÉDITS :
avenged in chains ♡ / starfished
DC :
gin la gamine, matt le big bro', jack le bohème & chloe l'étincelle
PSEUDO :
hub
INSCRIT LE :
10/06/2017