ÂGE :
vingt-neuf ans (03.08.1992)
SURNOM :
penny étant déjà le surnom de penelope, difficile de faire bien plus court.
STATUT :
tout va incroyablement vite et tu paniques (un peu), mais une chose est certaine: tu aimes isaac et ce bébé surprise qui pousse sous ton nombril.
MÉTIER :
actrice et bénévole dans plusieurs organismes.
LOGEMENT :
vous alternez entre ce airbnb à torquay pour être proche de jude et votre maison à toowong, sans trop savoir de quoi la suite sera faite.
POSTS :
11555
POINTS :
290
GENRE :
Je suis une femme
ORIENTATION SEXUELLE :
Je n'aime que ma moitié.
PETIT PLUS :
elle a un jeune frère autiste qu'elle aime plus que tout et surprotège › victime d'une agression sexuelle commisse en février 2020 par un réalisateur connu, elle a finalement levé le silence et porté plainte contre lui › sa carrière reprend doucement de l'élan, mais elle est incertaine de ce qu'elle veut › elle fait du bénévolat auprès des enfants malades depuis novembre 2020 sous les traits de la princesse ariel › pétillante, curieuse et passionnée, elle retrouve enfin un sentiment de bonheur après une année difficile.
---
RPs EN COURS :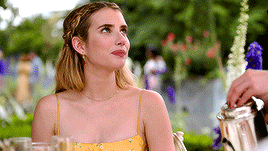 penisy ☽ sun in my eyes, navy blue skies. you are the reason i can survive. we turn off the phones to just be alone. we'll draw the curtains and never leave home. i had a nightmare, but now that i'm not scared. this is how you fall in love. let go and i'll hold you up. so pull me tight and close your eyes. oh, my love, side to side. "what's easy is right", my mother's advice. you are the reason i never think twice. wherever we go, what glitters is gold. you'll be my best friend until we grow old.
stringers ☽ how the hell did we wind up here. you're hitting rock bottom and i'm full of fear. the cold wind has frozen your heart. lets re-write this story and make it a long one. it's broken and falling apart. i won't let you lose who you are. you're lost in this lonely light. trying to kill the pain you're feeling. lost, but i'm here tonight.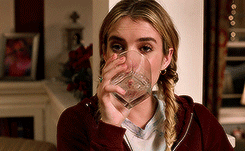 sutton ☽ sometimes in our lives. we all have pain. we all have sorrow. but if we are wise. we know that there's always tomorrow. lean on me when you're not strong. and i'll be your friend, i'll help you carry on. for it won't be long. till I'm gonna need somebody to lean on. please swallow your pride if i have things you need to borrow. for no one can fill those of your needs that you won't let show. you just call on me brother when you need a hand. we all need somebody to lean on.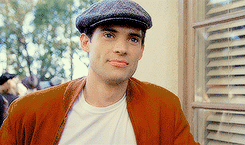 cringer ☽ today was gonna be the day but they'll never throw it back to you. by now you should've somehow realized what you're not to do. i don't believe that anybody feels the way i do about you now. and all the roads that lead you there were winding. and all the lights that light the way are blinding. there are many things that i would like to say to you but i don't know how.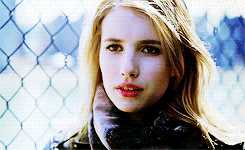 minny ☽ it's been so long, been so much time. the years have passed, but still, you're on my mind. so tell me, is it fate or just an illusion? we'd make love, and then we'd fight. started blowing up like dynamite in this. in the hurt game can't win if we're losing.
jonny ☽ don't know if i can do this on my own. why do you have to leave me? it seems i'm losing something deep inside of me. hold on onto me. now i see, everybody hurts some days. it's okay to be afraid. everybody hurts. everybody screams. everybody feels this way, and it's okay. it feels like nothing really matters anymore. when you're gone i can't breathe and i know you never meant to make me feel this way.
(14)
≡
abel
›
aiden
›
angus #2
›
isaac #9
›
isaac #10
›
isaac #11
›
isaac #12
›
isaac #13
›
jensen's christmas
›
jordan #9
›
juliana #2
›
mabel #2
›
swann #7
.
flashbacks
≡
micah #3 (2014)
.
RPs EN ATTENTE :
hunter #4 › joy #9 › maddy #3 › rory #10 › you?
compte actif d'avril à juillet 2021.
RPs TERMINÉS :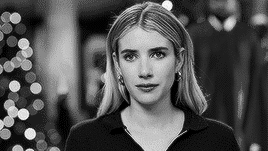 cf.
fiche de liens
(chronologie des sujets tenue à jour.)
---
AVATAR :
emma roberts.
CRÉDITS :
(av. tearsflight) › (sign. siren charms) › (crackships penisy. harley & gwennifergifs ♡) › (crackship cringer. nairobi ♡) › (crackship stringers&jonny. mandown ♡) › (tinder profile. AMGK ♡) › (dessin. mapartche ♡) › (gifs signa. gwennifergifs) › (userbars. loonywaltz)
DC :
rosalie › autumn › trent › eleonora.
PSEUDO :
vlastuin › marie.
INSCRIT LE :
27/10/2020