ÂGE :
24 ans, les rêves d'un enfant de dix ans. (08/01/1999)
SURNOM :
Rose, par ses amis. Constantine, par le reste du monde.
STATUT :
Célibataire. Il gère presque la situation. (non)
MÉTIER :
Collaborateur de Camil, il apprend à ses côtés dans l'objectif d'un jour être à la tête du pays. Chanteur et lead du groupe The Leftovers, parce que dormir huit heures par nuit est un concept à la con.
LOGEMENT :
Chez papa Weatherton, encore. Norman l'accueille depuis toujours et puisqu'Ambrose n'a pas l'argent nécessaire pour son propre chez lui, ce n'est pas prêt de se terminer.
POSTS :
4771
POINTS :
835
TW IN RP :
deuil, maladie, anxiété
ORIENTATION SEXUELLE :
J'aime tout le monde.
PETIT PLUS :
Petit dernier d'une famille endeuillée › Veille sur son père qui est dans un institut spécialisé › Fauché comme les blés (et pire encore) › Ambitieux, talentueux, utopiste sûrement aussi › Vie dictée par son ambition politique › Se rêve libre lorsqu'il chante et compose › Une vie à cent à l'heure, pas le temps pour les expériences et amusements de son âge › Bébé requin en apprentissage parmi les requins
---
CODE COULEUR :
slategray
RPs EN COURS :
(08)
›
camil #2
›
millie #2
›
ruben #1 (fb 2016)
›
hérine
›
ruben #2 & james #2
›
sand witches
›
zoya #6
›
sixtine #1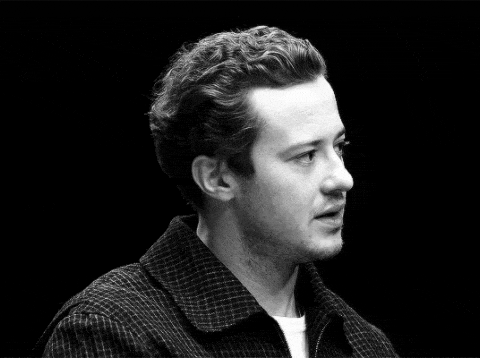 weathertine
:
flora #2
&
august #1
&
malone #3
&
james #2
› a prophecy told we're building our empire from the ashes of an old. it's the sound of another deadline whistling past your ears. it's the sight of a million regrets mounting over years. it's the words that were never spoken that echoes through the times. it's the smell of the burning temples swept away by rhymes.
amya #6
› wake up in the mornin', stumble on my life. can't get no love without sacrifice. if anything should happen, i'd guess i wish you well, a little bit of heaven, but a little bit of hell.
gwen (scena)
› straight from the cover shoot, there's still a trace of body paint on your legs and on your arms and on your face. and i'm keeping on my costume, and calling it a writing tool, and if you're thinking of me, i'm probably thinking of you.
darose #3
› it's the church of burnt romances and i'm too far gone to pray. darling, you feel like there ain't enough dying stars in your sky. i'll fall upon my knees and they'll say « i told you so ». set fire to history, i'm breaking my own rules, i'm crying like a fool, the lonely shadow dances from the cradle to the grave.
RPs EN ATTENTE :
flora #2
the leftovers
› psychotic kids, they don't know what they want. psychotic kids, we've got to keep control of them. dropped a hairdryer into my bath. shocks like that make me laugh. it's fun to laugh when you're sad. be happy, come on let me be happy.
RPs TERMINÉS :
2022
›
zoya #1
›
saül #1
›
zoya #2
›
millie #1
›
murphy
›
défilé (event)
›
cristina #1
›
zoya #3
›
flora #1
›
camil #1
›
damon #1
›
mads
›
malone #1
›
james #1
›
malone #2
›
yara #1
›
zoya #5
›
marley (event)
›
cristina #2
›
damon #2
›
malone #4
›
malone #3
ua
›
raelyn
›
raelyn #2
›
raelyn #3
›
greta
›
zoya #4
›
saül #3
---
AVATAR :
Damiano David
CRÉDITS :
thepsthings (avatar) › la-fourmi (gif) › erika. (gif zoya) › harley (gif damon)
DC :
Charlie, Auden, Lily, Swann & Rhett
PSEUDO :
Kaelice
INSCRIT LE :
28/08/2022