Tout à propos de Colin Brenner
ÂGE :

vingt-cinq ans (07/04/97 - bélier)
STATUT :

he puts the fun in dysfunctional.
MÉTIER :

employé polyvalent chez l'antiquaire du coin, paradis des collectionneurs et des nostalgiques. il aime blaguer en disant que les propriétaires ne sont pas les seules antiquités du magasin (étrangement ça les fait jamais trop rire.)
LOGEMENT :

#374 Doggett Street, c'est pas immense mais le loyer est raisonnable.
GIF :
POSTS :

656
POINTS :

30
TW IN RP :

mention de meurtres, incarcération d'un proche (père), traumatisme psychologique, autodépréciation, crises d'angoisse, pistanthrophobie, manipulation psychologique
GENRE :

Je suis un homme
ORIENTATION SEXUELLE :

J'aime tout le monde.
PETIT PLUS :

vous trouverez son père à la rubrique tueurs en série, entre Ted Bundy et Edmund Kemper (grosse ambiance) › a quitté Sydney treize ans plus tôt, sa famille et lui n'y sont plus les bienvenus › ne rend plus visite à son père en prison depuis cinq ans. pourtant, ce dernier a encore une immense emprise sur lui › très secret, ment comme il respire et élude les questions trop personnelles › passionné de photographie, de bouquins et d'objets chargés d'histoire › boule d'anxiété et de culpabilité › impulsif et inconséquent, il enchaîne les mauvaises idées et réfléchit toujours après avoir agi.
CODE COULEUR :

#006A5D
RPs EN COURS :

(05) jina

›

shiloh

›

adèle

›

meryl

›

darcy

flora

›

you and me are the same, we don't know or care who's to blame. but we know that whoever holds the reins, nothing will change. our cause has gone insane. you and me fall in line, to be punished for unproven crimes. and we know that there is no one we can trust; our ancient heroes, they are turning to dust.

henley (scénario)

›

hold my hand, everything will be okay, I heard from the heavens that clouds have been grey. pull me close, wrap me in your aching arms, I see that you're hurtin'. why'd you take so long, to tell me you need me? I see that you're bleeding, you don't need to show me again. but if you decide to, I'll ride in this life with you. I won't let go 'til the end.

charlie

›

I don't know where you're going, but do you got room for one more troubled soul? I don't know where I'm going, but I don't think I'm coming home. and I said, I'll check in tomorrow if I don't wake up dead. this is the road to ruin and we're starting at the end. Say, yeah, let's be alone together. we could stay young forever.

darcy

›

I don't know what it is but I got that feeling. waking up in this bed next to you swear the room. yeah, it got no ceiling. if we lay, let the day just pass us by. I might get to too much talking. I might have to tell you something. damn, I like me better when I'm with you. stay awhile, stay awhile. stay here with me. lay here with me. I like me better when I'm with you.
RPs EN ATTENTE :

caitriona
RPs TERMINÉS :

(2022) charlie

›

carl

›

angus (flashbacks) stacey (2015)

he-who-must-not-be-named

›

hate to see you like a monster, so I run and hide. hate to ask, but what's it like to leave me behind? are the pieces of you, in the pieces of me? I'm just so scared you're who I'll be. when I erupt just like you do. they look at me like I look at you. I won't be, no, I won't be like you. fighting back, I'm fighting back the truth. eyes like yours can look away. but you can't stop DNA.
AVATAR :

nick robinson.
CRÉDITS :

avatar @harley, userbars @loonywaltz.
DC :

rory craine & james weatherton.
PSEUDO :

charlotte, nairobi.
INSCRIT LE :

13/05/2022
Colin Brenner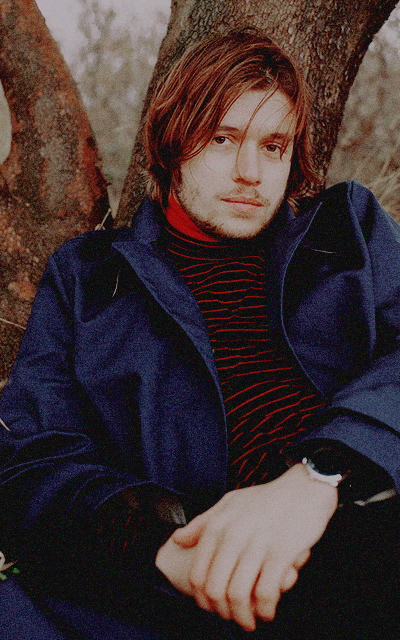 Rang:

l'ombre du mal