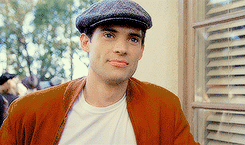 CRINGER ☽ please don't stand so close to me i'm having trouble breathing. i'm afraid of what you'll see, right now. i'll give you everything i am, all my broken heartbeats. until i know you'll understand. and i will make sure to keep my distance, say i love you when you're not listening. how long, can we keep this up? and i keep waiting for you to take me. and you keep waiting to save what we had.
CHENNY ☽ here's another pity there's another chance. try to learn a lesson but you can't. if we can burn a city in futures and in past without a change our lives will never last. cause we're going fast. you can sit beside me when the world comes down. if it doesn't matter, then just turn around. we don't need our bags and we can just leave town.
STRINGERs ☽ perfect by nature, icons of self indulgence. just what we all need. more lies about a world that never was and never will be. have you no shame don't you see me? you know you've got everybody fooled. look here she comes now. bow down and stare in wonder. no flaws when you're pretending but now you know she never was and never will be. i know that i've betrayed you.
MINNY ☽ once upon a time, a few mistakes ago. i was in your sight, you got me alone. you found me. i guess you didn't care, and i guess i liked that. and when i fell hard you took a step back without me. cause i knew you were trouble when you walked in, so shame on me now. flew me to places i'd never been til you put me down. now i'm lying on the cold hard ground.
CLENNY ☽ do you remember when we didn't care. we were just two kids that took the moment when it was there. do you remember you at all. another heart calls. yeah i remember when we stole the night. we'd lie awake but dreaming 'til the sun would wash the sky. just as soon as i see you. but didn't i tell you as deep as i need you, you wanna leave it all
JONNY ☽ where you lead, i will follow. anywhere that you tell me to. if you need me to be with you i will follow where you lead. if you're out on the road feeling lonely, and so cold. all you have to do is call my name and i'll be there on the next train.
(28)
≡
chloe #6
☽
giovanni #2
☽
giovanni #3
☽
svetlana
☽
enoch
☽
knox
☽
ivy
☽
itziar
☽
joy #4
☽
yelahiah
☽
jeremiah #2
☽
dani
☽
chloe #10
☽
rory #7
☽
clément #2
☽
clyde #6
☽
abel
☽
chloe #11
☽
jordan #4
☽
stella
☽
dinis
☽
micah #2
☽
eddie #2
.
flashbacks
≡
clyde #7
☽
shiloh
☽
matt #1
.
univers alternatifs
≡
chloe #5 (bachelorette)
☽
halsey #2 (harry potter)
.