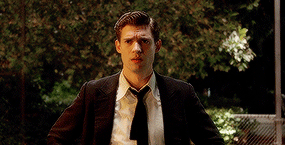 CRINGER ☽ something always brings me back to you. it never takes too long. no matter what i say or do i'll still feel you here 'til the moment i'm gone. you hold me without touch. you keep me without chains. i never wanted anything so much than to drown in your love and not feel your rain. set me free, leave me be. i don't want to fall another moment into your gravity. here i am and i stand so tall just the way i'm supposed to be. but you're on to me and all over me.
CHENNY ☽ here's another pity there's another chance. try to learn a lesson but you can't. if we can burn a city in futures and in past without a change our lives will never last. cause we're going fast. you can sit beside me when the world comes down. if it doesn't matter, then just turn around. we don't need our bags and we can just leave town.
CLENNY ☽ do you remember when we didn't care. we were just two kids that took the moment when it was there. do you remember you at all. another heart calls. yeah i remember when we stole the night. we'd lie awake but dreaming 'til the sun would wash the sky. just as soon as i see you. but didn't i tell you as deep as i need you, you wanna leave it all
JONNY ☽ where you lead, i will follow. anywhere that you tell me to. if you need me to be with you i will follow where you lead. if you're out on the road feeling lonely, and so cold. all you have to do is call my name and i'll be there on the next train.
GIONNY ☽ man, it's been a long day, stuck thinking 'bout it driving on the freeway. oh, but i'm scared to death that there may not be another one like this. and i confess that i'm only holding on by a thin thin thread. and i'm kicking the curb cause you never heard the words that you needed so bad. and i'm kicking the dirt cause i never gave you the place that you needed to have. i'm so sad.
(35/∞)
≡
rory #6
☽
chloe #6
☽
chloe #8
☽
chloe #9
☽
clyde #5
☽
giovanni #2
☽
giovanni #3
☽
joy #3
☽
ava
☽
lena
☽
svetlana
☽
jessian #2
☽
chloe #5 (ua bachelorette)
☽
shiloh (fb)
☽
merry
☽
matt #1 (fb)
☽
enoch
☽
nick (fb)
☽
jordan #3
☽
knox
☽
eddie
☽
halsey #2 (ua hp)
☽
ivy
☽
victoire #2
☽
halsey #3
☽
matt #2
☽
ellison
☽
cody
☽
edward
☽
erika
☽
klaus
☽
itziar
☽
joy #4
☽
yelahiah
☽
jeremiah #2
.